NJRTL Blog
Canadian Doctors Get Ready for Child Euthanasia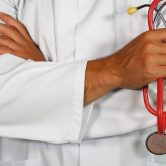 Canadian Doctors Get Ready for Child Euthanasia By WESLEY J. SMITH November 5, 2018  In the United States' most culturally aligned nation, a race toward the once-unthinkable accelerates.It never made any sense. The assurance that active euthanasia would always be limited to terminally ill, competent adults just never made any sense. Here's the problem: Once a society widely supports eliminating suffering by eliminating the sufferer and redefines as … Continue reading →
Upcoming Events
01.18
2019
1/18/2019 March for Life, Washington, D.C.
The March for Life Rally will take place at noon at 12th St. on the National Mall, in between Madison Drive and Jefferson Drive. Following the Rally, the March will begin on Constitution Avenue between 12th and 14th Streets, www.marchforlife.org
01.22
2019
Rally for Life, Trenton, NJ, 11 a.m. to 1 p.m. (approx)
145 West State Street, Trenton, NJ. Note location change for Rally. The Rally will be held in the State House Annex Courtyard. Signs on sticks will not be allowed. See flyer on this website for more information.