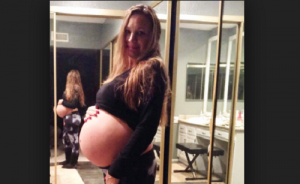 S1238, a bill that would legalize commercial gestational surrogacy has been scheduled for a vote on Monday, June 26th before the full Senate. (It was originally scheduled for a vote on Monday, 6/22). This bill was twice vetoed by Governor Christie, but that hasn't stopped the sponsor, Senator Vitale, from trying once again..
Please take action immediately.
Contact your State Senator and 2 Assembly members and urge them to Vote No on S1238. Also contact Governor Christie and thank him for vetoing this bill in the past.  Ask him to veto it again if it reaches his desk.
Find your 3 state legislators HERE   You can also call the Office of Legis Svcs
1 800 792 8630 during regular business hours.
Contact the Governor:  609 292 6000
Email the Governor HERE
This bill will lead to the exploitation of women and the commodification of children.  Please read this essay by Harold J. Cassidy, Esq. who was was the lead attorney in the Mary Beth Whitehead surrogacy case and defended many cases on behalf of surrogate mothers who have been harmed by these type of agreements.  Read