On November 25, 2019, the full NJ Assembly approved Bill A5802, to give $9.5 Million in taxpayer revenue to Planned Parenthood's Abortion Business. To see how your 2 Assembly Members voted, Go here: Assembly Vote on A5802
All Democrat Members Present Voted Yes, except Asm. Joseph Egan and Asm. Tom Giblin, who abstained.
All Republican Members Present Voted No, except Asm. Kevin Rooney who didn't vote and Asw. Holly Schepisi who abstained.
The companion bill, S4103, will now be scheduled for a hearing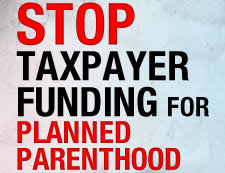 in the Senate Budget Committee before it goes to the full Senate for a vote.   The Senate Budget hearing may be held as early as Thursday, December 5, 2019. Please Contact your State Senator and Senate Budget Committee members now and tell them to Vote No on A5802/S4103.  You can do that HERE
Thank you for Take Action!