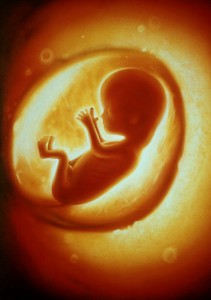 Update: On June 29, 2015, Governor Christie vetoed bill S866/A2468, Call and email Governor Christie to thank him for vetoing S866/A2648 a second time.  Governor's phone: 609 292-6000. Email the Governor here.
Use "Health" as topic and "Family Health" as sub-topic. Please take this action immediately. Thank you.
The NJ Assembly passed S866/A2648, the Gestational Surrogacy Bill, on May 14, 2015 by a vote of 43-25-3.  See how your Two Assembly members voted here
The Senate passed the bill previously on February 5, 2015.  See how your State Senator voted here 
Please take the Action stated below.
Background:
On Thursday, March 19, 2015, the Assembly Human Services released Bill S866/A2648 from Committee. The bill already passed the NJ Senate.  See how your State Senator voted here
NJRTL Executive Director Marie Tasy testified against the bill, as did Harold Cassidy, Esq., who is the former member of the NJ Bioethics Commission and Chief Counsel for the Mother in the Baby M Case. Also testifying against the bill was Angelia Gail Robinson, a Gestational Surrogacy mother of twin girls, Cathi Swett, a licensed attorney, and Greg Quinlan of NJ Family First.
The bill passed along partisan lines in the Assembly committee with Democrats voting for it and the two Republicans voting against. Asw. Mosquera (D-4) expressed concerns with the bill after hearing testimony and urged the sponsor to ensure that the issues mentioned are addressed in the bill. For press coverage on the bill: Read
Please also visit www.stopsurrogacynow.com campaign to help stop the exploitation of women and children through surrogacy.  Please join and share this link. Thank you.
Action Needed:
1.   Email and call Governor Christie. Thank him for vetoing the gestational carrier bill in the past and urge him to veto S866/A2648  once again.
Phone Governor Christie:  609-292-6000
Click on the hyperlink below to email the Governor: