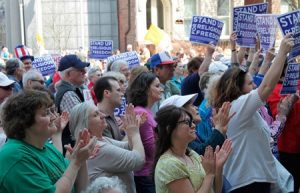 S3804/A5508 is part of a package of bills that the Governor and the legislature are supporting to create a New Jersey version of the federal Affordable Care and Patient Protection Act of 2010.
Unfortunately, the bills would expand insurance coverage for abortion inducing drugs. The bill also removes the exemption in current law for religious employers to provide coverage for female contraceptives if the required coverage conflicts with the religious employer's bona fide religious beliefs and practices.
Please go to our Legislative Action Tab and take the directed action to prevent this bill from becoming law.  Thank you.