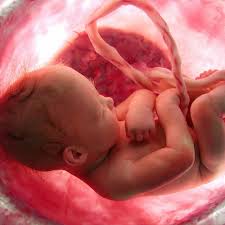 There is substantial medical evidence that babies in the womb feel pain at a very early stage of gestation.  Thanks to advances in medicine, babies as young as 20 weeks post-fertilization can survive and thrive with appropriate care and treatment.  Experts in the field of Maternal-Fetal medicine routinely administer pain medication as standard medical practice because they recognize these babies as patients. There have been many instances of babies who survived abortions who were left to die or killed by abortionists.  We have to look no further than the Gosnell case in Pennsylvania.
The Pain Capable Unborn Child Protection Act will protect babies in the womb at 20 weeks and older who are capable of feeling pain and ensure that babies born alive during an abortion will be given the same proper life saving medical care given to premature infants.  Babies in the womb experience excruciating pain during an abortion.  A recent video from a former abortion provider, Dr. Anthony Levatino, explains how these abortions are done in this video  (Warning:  viewing content may be disturbing for some.)
Take Action Now!
We are happy to report that A3452/S2026, the NJ Pain Capable Unborn Child Protection Act has been introduced in the NJ Legislature.  We thank the sponsors of this bill for recognizing the horrific practices of the abortion industry, who callously and with depraved indifference to human life, brutally and routinely end the lives of innocent babies in the womb and endanger the lives of women.  This bill is modeled after H.R. 36, the Federal bill by the same name. Passing this legislation is part of the 2020 Project, a collaborative effort by pro-life groups in NJ to protect pain capable babies.  For more information on this initiative, please visit www.babiesinthewombfeelpain.com
Please go to the www.njrtl.org Legislation page and Take Action here on this legislation. It's time we protect babies in the womb capable of feeling pain.
What do medical experts say about whether babies in the womb feel pain?
"We are obligated to protect the undefensible," stated Dr. Colleen A. Malloy, who teaches in the Neonatology division at Northwestern University's Feinberg School of Medicine. Testifying before the United States Senate Judiciary Committee on Tuesday, March 15, 2016,  Dr. Malloy said that advances in technology show the "viability" of human life at an earlier age than previously believed.
A child definitely feels pain at 20 weeks, testified Dr. Malloy, and it is certainly "viable." Because of technological advancements "we have pushed back the gestational age" of when an unborn child "can be resuscitated and resuscitated successfully," she said.
These children "are moving, reacting, and developing right before our eyes in the neonatal intensive care unit," she said.
A June 2009 study of over 300,000 babies by the American Medical Association found that, among children aged 20 to 24 weeks post-conception, they had a steadily higher chance of survival with each passing week, ranging from 10 percent at the beginning to 85 percent at the end.
"Given these survival numbers, the NICU commonly cares for infants born in this gestational age range. We can easily witness their humanity, as well as their experiences with pain," she testified.
The standard of care for NICUs requires attention to and treatment of neonatal pain," she said. "There is no reason to believe that a born infant will feel pain any differently than that same infant if he or she were still in utero."
"I could never imagine subjecting my tiny patients to a horrific procedure such as those that involve limb detachment or cardiac injection."
Dr. Kathi Aultman, a retired gynecologist, said she had performed both first and second trimester abortions, had an abortion herself, and has a cousin who is an abortion survivor.
After performing second-trimester abortions, she recounted how she had to examine the remains of the unborn child and found "perfectly-formed organs." While she worked in the neonatal intensive care unit by day and in an abortion clinic by night, her conscience began to be troubled by the fact that she was intent on saving babies in the NICU who were the same age as those being aborted in the clinic.