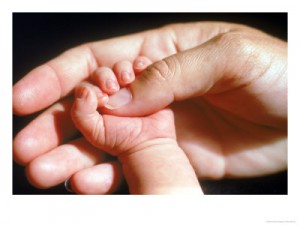 Governor Christie signed Bill S122/A4149 into law on August 10, 2015.
This bill expands the list of sites at which newborn infants may be left safely and anonymously by a parent, or another person
acting on the parent's behalf, in accordance with the provisions of the "New Jersey Safe Haven Infant Protection Act," to include the
premises of fire stations and ambulance, first aid, and rescue squads that are staffed 24 hours a day, seven days a week. Current law
provides that an infant may be left at emergency departments of licensed general hospitals and State, county, and municipal police
stations. The bill also clarifies under the act that a child delivered to the premises of fire stations and ambulance, first aid, and rescue squads that are staffed 24 hrs a day, seven days a week must be left with an adult employee.
As the State's largest pro-life organization, we were happy to support this bill. NJRTL Executive Director Marie Tasy worked with legislators on the introduction of this bill in 2000 and served as the Vice President of the NJ Safe Haven Task Force from 2006 to 2007. We commend the sponsors of this legislation for introducing this bill and thank the Governor for signing it into law. Senator Tony Bucco was the main sponsor of the original Safe Haven law as well as the main sponsor of this legislation. You can read his statement here
There have been some pretty high profile cases occurring lately in NJ where newborns have been found dead or killed in a horrific manner. When we hear about these cases, we are all deeply saddened. We know that there are thousands of people who would gladly adopt and raise these children if given the chance.
Many women who utilize the Safe Haven law are in denial they are pregnant, or are hiding their pregnancies. Moreover, most of these women, want to remain anonymous. The protection of anonymity is one of the key aspects of this program and what makes it so important in saving the lives of newborns.
A poll conducted in 2007 by the Rutgers Eagleton Institute commissioned by the NJ Safe Haven Task found that 80% of those surveyed said they strongly approved of this law.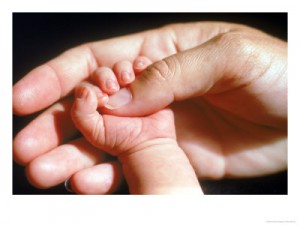 This bill is an important step in trying to save the lives of more newborns in NJ, but we must not stop there. Opportunities for new and innovative ways to spread the message about the Safe Haven Infant Protection Act need to be explored so we can save the lives of even more newborn infants in NJ and protect the lives of their mothers. One of the ways we can add to the effectiveness of the Safe Haven Infant Protection Act is by passing S103/A398. This bill will require school districts to provide instruction on the NJ Safe Haven Infant Protection Act as part of the school curriculum. This initiative was recommended by the Task Force in 2007 and was supported by 77% of NJ residents polled by Rutgers/Eagleton. A vigorous, on-going public educational effort is critical to the success of this law as well.