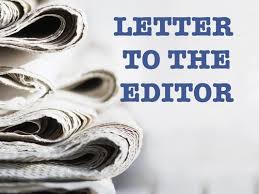 Fetal tissue isn't needed to cure diseases
The Star-Ledger By Letters to the Editor | The Star-Ledger
on October 05, 2015 at 8:00 AM, updated October 05, 2015 at 8:10 AM
Fetal tissue isn't needed to cure diseases
The Star-Ledger's editorial regarding fetal tissue and defense of Planned Parenthood relies on broad, unsupported claims that fetal tissue is needed to help cure certain diseases and illnesses. However, your presumptions rely on antiquated science. Nothing usable for patients has come from the research you cite. Current, progressive alternatives such as induced pluripotent stem cells provide an unlimited source of cells, which can be produced from tissue of any human being, without harm to the individual donor, and with the ability to form virtually any cell type for study or potential clinical application. Stem cells from umbilical cord blood also show significant potential, but also have unique advantages for clinical applications and are already treating patients for numerous conditions. These are ethical, viable alternatives to using body parts from aborted babies.
You are correct that the imagery of an unborn baby on the video makes this a volatile subject, with one distinction. The babies in these videos did not die peaceful, natural deaths; they were deliberately and brutally crushed, dismembered and sliced apart for their brains, hearts, livers, pancreases and other organs. The fetal tissue you cite in those studies has been obtained in many cases from unborn babies at stages where fetal surgery is now used to correct anomalies in the womb and save lives, and at stages where science now demonstrates that unborn babies at these stages can feel pain. We should all agree that this inhumane and callous treatment of innocent human beings must end, and no organization that participates in these types of atrocities should be funded by taxpayers.
Marie Tasy is executive director of New Jersey Right to Life.