Children are our most precious natural resource.  Every child is wanted by someone. If you are in a crisis pregnancy, or know someone who is, there are people who care and can help you.
Please contact a pregnancy help center in your area at the following link: https://njrtl.org/resources/helphealing/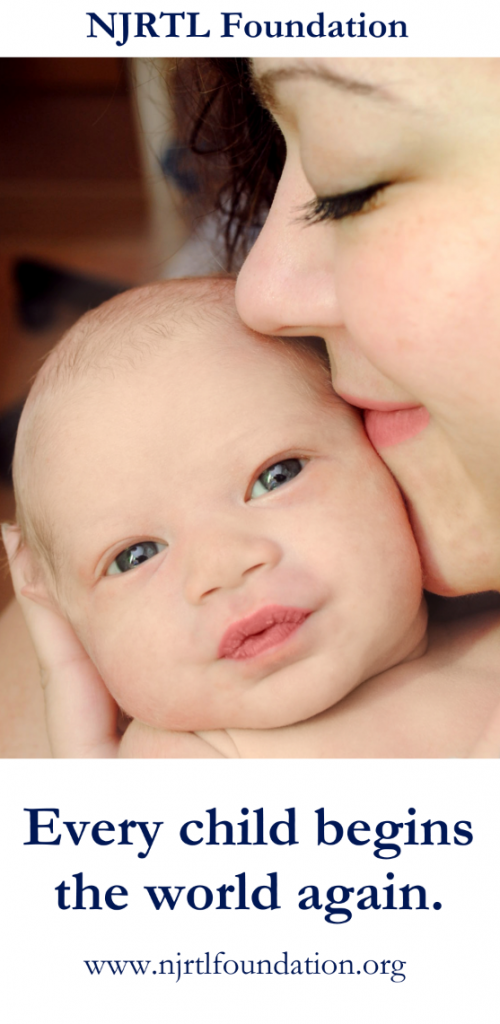 New Jersey Right to Life Foundation, Inc. is organized exclusively for charitable, educational and scientific purposes. Its mission is to engage in educational efforts to develop and promote respect and reverence for the dignity, sacredness and inviolability of human life, from the moment of conception until natural death, in the society in which we live through non-legislative, legal means.
NJRTL Foundation is a 501(c)(3) nonprofit corporation. Foundation gifts fund our public education efforts. Gifts to the NJRTL Foundation are fully tax-deductible to the donor as permitted by law.