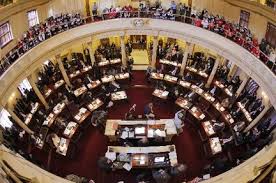 Please see below for the June 27, 2016 vote tallies on the Planned Parenthood funding bills.
Please note that a  "yes" vote is a vote in favor of forcing taxpayers to fund the largest abortion provider in the nation, Planned Parenthood.  Planned Parenthood is currently the subject of a federal investigation by Congress for selling baby body parts, which is in violation of federal law.  If your State Senator and Assembly members voted for these bills, call them and express your outrage.
Please also contact Governor Christie and urge him to veto these bills.
June 27, 2016 Senate and Assembly Vote on A1963/S1017
click here for vote tally:  S1017
June 27, 2016 Senate and Assembly Vote on A3492/S2277
click here for vote tally: A3492 Aca