Judge halts N.J.'s Aid in Dying law
August 15, 2019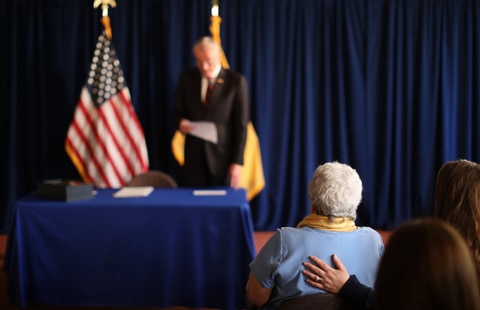 A state judge has granted a request to stop New Jersey's "aid in dying" law from taking effect, preventing any physician from writing a lethal prescription for terminally ill patients to end their lives.
State Superior Court Judge Paul Innes, sitting in Mercer County, granted the temporary restraining order Wednesday at the request of a physician from Bergen County who opposes the law for religious and professional reasons, said E. David Smith of Bloomfield, the physician's attorney.
Innes sided with the plaintiff, Yosef Glassman, who argued that although the law took effect Aug. 1, the Murphy administration had not yet written the rules governing the practice, "rendering the entire death process wholly unregulated," according to court records.
The law took effect on August 1, but required a two-week waiting period before a physician could fill a patient's prescription. That two-week period would have come due Friday, Smith said.
"We wanted to put a stop to it," Smith said.
The law passed after eight years of legislative hearings, and aggressively fought by religious leaders and disability advocates who said elderly and sick people would feel compelled to end their lives so as not to burden their families. But the right-to-die movement gained momentum after Brittany Maynard, a 29-year-old California woman with terminal brain cancer, publicized her decision to relocate to Oregon for its aid-in-dying law and avoid the the final and most painful stage of her disease in 2014.
The legislation stalled while Gov. Chris Christie was in office, but Gov. Phil Murphy, who was sworn-in in January 2018, signed the law four months ago.
"This was a really hard one for me, particularly given growing up as a Catholic," the governor added. "This was not an easy one to get to. But I got convinced that it shouldn't be the law that dictates how things end. That it should be you and your loved ones."
The restraining order is in effect until at least the next court date, scheduled for Oct. 23, according to court documents.
Smith predicted that would not be enough time for the state to write and seek public comment on the regulations required to carry out the law.
Doctors are not mandated to participate, but they are required if they refuse to aid a patient's death to refer patients to another physician. As a physician and orthodox Jew, Grossman said he could not condone any participation, even if it involved transferring a patient's file, Smith said.
Grossman believes "the right to human life is sacred and should not be taken under any circumstances," Smith said.
The law applies to adults who have received a terminal diagnosis — defined as an incurable, irreversible and medically confirmed disease that will end the person's life within six months.
Patients will have to ask their doctor twice over the span of 15 days and submit a request in writing stating they had been "fully informed" of palliative care, pain control and other alternatives. A second physician would need to verify the diagnosis. A mental health professional may be called in to consult.
The written declaration must be witnessed by two people who attest that the patient is acting voluntarily. One of the two witnesses cannot be a person who stands to financially gain from the patient's death or the patient's doctor or nursing home employee.
State Assemblyman John Burzichelli, D-Gloucester, the law's prime sponsor, said he was "surprised" by the challenge. "The work we did was carefully structured with guidance from others," he said.
Marie Tasy, executive director for New Jersey Right to Life, issued a statement thanking the doctor for "challenging this terribly misguided law which is both incompatible with a physician's role as healer and clearly a danger to our most vulnerable citizens."
Tasy noted the legislation would never have passed the Senate health committee had Democratic leaders not substituted members that daywho opposed the bill.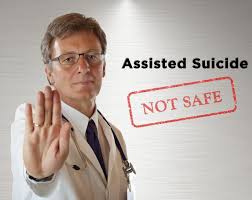 There are aid-in-dying laws — also known as death with dignity laws— in California, Colorado, Hawaii, New Jersey, Oregon, Vermont and Washington. The District of Columbia and Montana are right-to-die states but legal challenges remain an obstacle and no deaths have been reported. Maine just passed its law in June.
NJ Advance Media staff writers Brent Johnson and S.P. Sullivancontributed to this report.
This is a breaking story. More information will be reported later in the day.
The state Health Department has created this webpage explaining the