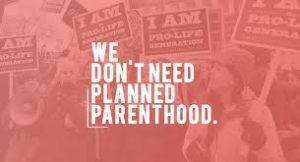 5 Republican Assembly members have vowed to vote Yes on two bills that would use millions of our tax dollars to fund the Planned Parenthood abortion business.  Planned Parenthood is a private, non-profit organization that has the ability to raise their own funds.  But, instead of digging into their own pockets to fund Planned Parenthood, these 5 Republican Assembly members were quoted in the Star Ledger stating that they will vote for two supplemental budget bills that will use OUR hard earned money to fund Planned Parenthood.  Moreover, these same five are pledging to vote to override any gubernatorial veto of the money.  The Speaker has called a Voting Session for July 31st and it's very likely these bills will be on the Board list.
If you don't want your tax dollars used to fund Planned Parenthood, please contact the legislators listed below and let them know how you feel NOW! Also contact your two State Assembly members and tell them to Vote No on these bills. Thank you.
These are the bills:
S3302/A4718 – Provides a supplemental appropriation in the 2018 budget of $7.453M to Planned Parenthood for "family planning services" for the 2018 Budget year.
S3248/A32 – Provides funding to Planned Parenthood for "family planning services' through Medicaid for individuals with incomes up to 200% of the federal poverty level.
These are the five legislators:
AswRodriguezGregg@njleg.org    609 654 1498
AswMunoz@njleg.org     908 918 0414
AswSchepisi@njleg.org   201 666 0881
AswHandlin@njleg.org, 732 383 7820
AsmChrisABrown@njleg.org, 609 677 8266